Services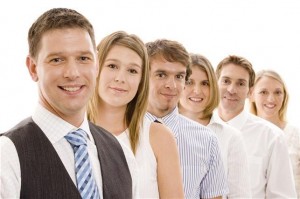 Is your company ready to win public Tenders? Follow-up public Tenders yourself can be very difficult and takes a lot of time. Each month public administrations publish more than 37.000 invitations to tenders… Govex (Government Exchange) offers you consultancy and follow up for all Belgian and European public tenders. With our professional and commercial solution, tailor made and according to your needs, you will only receive those invitations to tender that are interesting for you, particularly these within your field and specialisation.
Offering quality products and services is not always enough… You have to be aware of all business opportunities!
Govex sends an e-mail with all the relevant information to response in time on every invitation to tender. You can always adapt your profile according to your needs or new business units.

Invitations to tender from companies

Govex is a subsidiary of the European group
Bobex
. Thanks to the online marketplace of Bobex, the private markets are within reach. You can manage your account and adapt your selection according to your needs. More than 18.000 members in Belgium and in Luxembourg can testify.