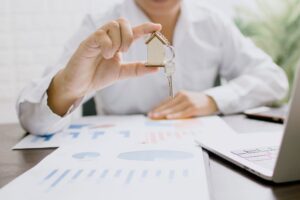 In order to carry out a public works contract, the contractor must meet a number of conditions. If he meets these conditions, he receives an approval from the competent regional minister, after receiving the opinion of the Federal Approval Commission. This concerns only works and not supplies or services. These conditions concern above all :
the technical capacity ;
the financial capacity ;
professional integrity.
If the price is higher than a certain threshold amount, the approval is the proof that the contractor meets these conditions.
The approval gives the contracting authorities the necessary confidence for the proper execution of the works.
In other words, the approval is a quality label.
It is in principle valid for 5 years.
Distribution
Contractors are divided into :
classes, based on the scope of work they can perform;
categories and/or sub-categories, according to the specific nature of the work.
Once approval is granted in a given category or sub-category, the public authority can be sure that the approved contractor has the technical capacity to carry out the work and that it is a financially sound company.
Role of FPS Economy
The FPS Economy manages the system of approval of entrepreneurs.
The contractor approval service examines applications for approval according to a specific procedure (PDF, 68.78 KB).
The FPS Economy also provides the secretariat of the Commission for the approval of entrepreneurs.
Commission for the approval of contractors
This commission gives opinions on :
applications for approval ;
revisions of an accreditation ;
equivalence of foreign approvals;
applications for exemptions.
This commission also examines complaints against approved contractors and proposes sanctions.
The commission is made up of 24 members and is equally composed of representatives of:
the federal authority
the regions; and
the most representative professional organizations of contractors
the most representative trade union organizations in the construction industry.
It is chaired by a magistrate.
Documents required to apply for accreditation (french):