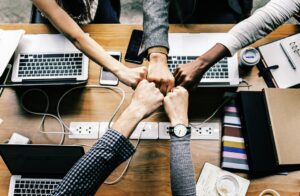 Receive each morning all public invitations to tender concerning your activities by email!
You also wish to gain public tenders? Nothing simpler! The most important is to be quickly and effectively informed. Govex proposes this exclusive subscription on the public and private markets. Choose your provinces, areas and/or countries which interest you. We will forward you all the markets in your branch of industry.
On the basis of a personalized profile, you will receive each day your invitations to tender by email. Because you know better than whomever your branch of industry, we will create your profile together. Govex offers you all the safety of fast and effective information. All the publications are read, sorted and classified by our team according to the profile of our customers.
Your profile is completely flexible. Your clients' account will enable you to adapt your profile, to consult the legislation as well as the archives of all the invitations in your sector.
Govex belongs to the European group Bobex Market Place, since 1999 in 5 European countries. Benefit from our exclusive promotional offer completely tailored to your activities and return quickly the purchase order below. For more information, do not hesitate to contact us by telephone on 02 / 502 12 12 or by email: marketing(at)govex.eu